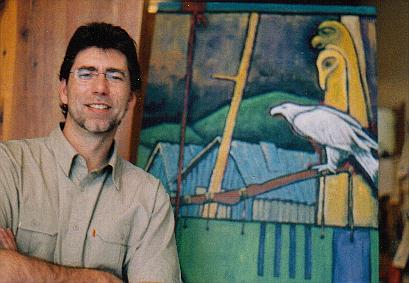 Website and Images Copyright Notice:

Copyright 2000-2011  Don Elzer - All rights reserved

1981 Highway 6 East, Lumby, British Columbia, Canada V0E 2G1

For the past number of years Don Elzer has directed his artistic energy towards the development of images, sculpture and culinary art in the Wildcraft Forest. His creation mixes elements of nature and philosophy with storytelling.
He can be found most days at his studio on the edge of the forest, or creating new work along the trail system or maintaining the trails and the sculpture along the way.

Don Elzer has been practicing art professionally since 1980 when he began painting landscapes in provincial and national parks and selling the plein air paintings to park visitors. His exploration of nature has been a lifelong passion that has led him to explore not only the wider view of the landscape but the natural materials that nature provides in raw form. During the early 1990's, Don Elzer began to experiment with objects that he collected in the forest, assembling them in wall motives and within masks and other forms so that they could tell a story about some of the mysteries that he imagined that linked people with the land.

His work became unique and would become known as a form of contemporary Canadian folk art because the medium and his craft technique spoke so clearly about the country's wilderness.

In over three decades Don Elzer has been prolific as he continues to experiment in mixed media forms, paint, environmental sculpture, and even culinary and medicinal art expressions.

Through private gallery representation in both Canada and the United States his mixed media wall motifs, masks, sculpture, bas relief's and paintings can be found in private and corporate collections around the world.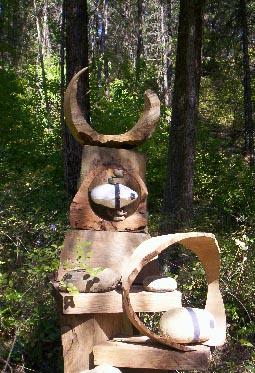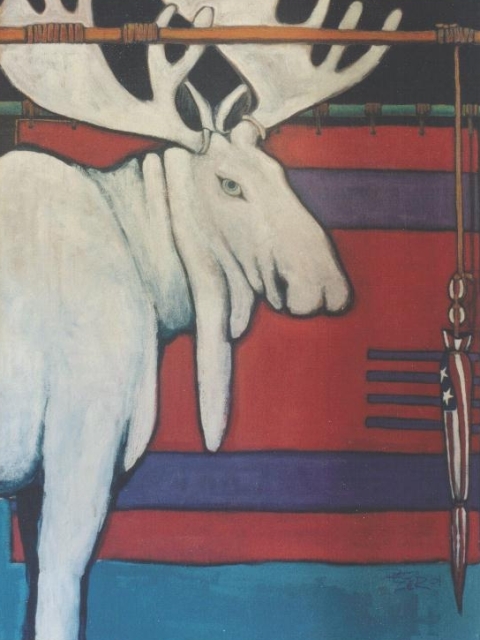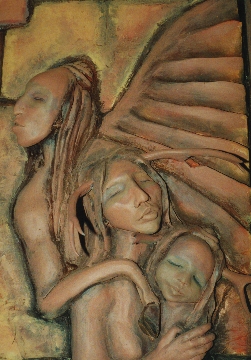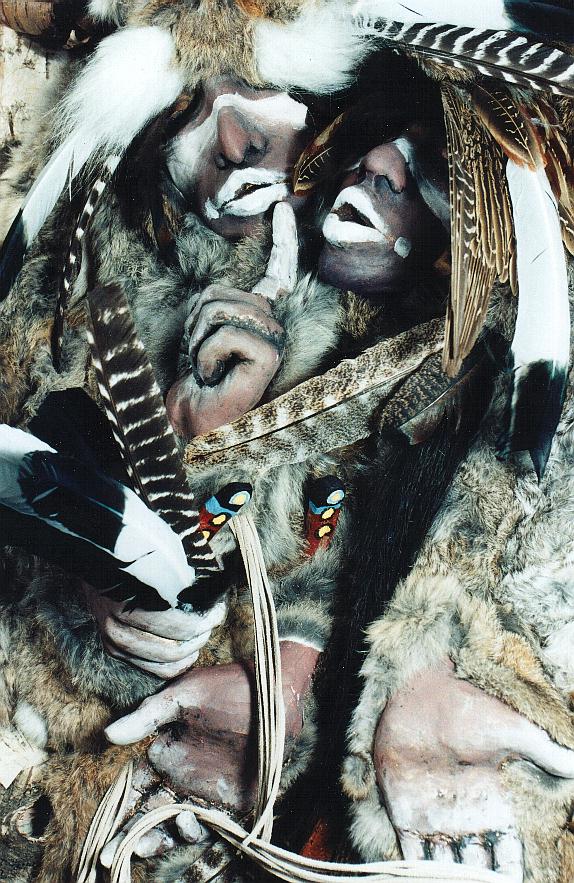 The Prophecy

(Detail - Wildcrafted Wall Sculpture)

The Mysterious American Bundle

The Coming of the Deer People

(Ceramic Two-thirds Bas Relief)

To visit Don Elzer's studio visit the
Wildcraft Forest
or contact him at
1981 Highway 6 East, Lumby, British Columbia Canada  V0E 2G1
Phone: the Discovery Centre at:

250-547-9812