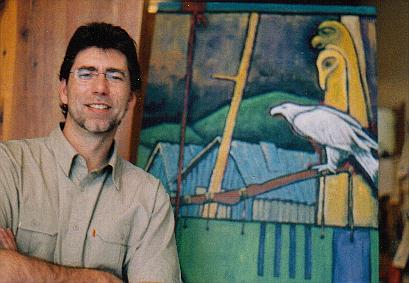 Website and Images Copyright Notice:

Copyright 2000-2011  Don Elzer - All rights reserved

1981 Highway 6 East, Lumby, British Columbia, Canada V0E 2G1

The Watershed Intelligence Network was founded as a social enterprise by Don Elzer and a small group of associates. WIN creates and manages information power tools for a changing planet. Watershed produces online documentaries for broadcast within its own online network as well as other independent media outlets.

Watershed is driven by a mission of environmental sustainability and stewardship. Efforts are supported by many individuals, businesses, organizations and communities who collectively become the Watershed Intelligence Network.




The Okanagan Almanac is a compendium of advice, predictions, observations, and facts, not least about how to live the good life, the Okanagan. The publication highlights permaculture practises and a Made in the Okanagan online directory. To be published online in 2013.

The print and online version of the Monashee 150 Year Almanac represents a portal into the stories and history of this very special part of British Columbia.
www.monasheealmanac.com
MyValleySun.com serves as alternative media in the Monashee and the Okanagan. It seeks to improve the quality of life in the communities we serve by providing meaningful news programming online that informs, involves and inspires. Published online and within a Cafe print edition.

Don Elzer is a biosemiotician, essayist, philosopher, artist, innovator and novelist from British Columbia. He is a pragmatist who has spent much of his life developing concepts that link deep ecology to mainstream culture and then putting them into practice. He is best known for his investigative research, his early promotion of permaculture and his ongoing work that links rural communities and First Nations to a local eco-economy. He is also known as one of world's first modern wildcrafters, creating a style of visual art made of natural material. Today, much of his time is spent at his wild tea plantation called the Wildcraft Forest where he can be found wildcrafting tea blends and potions.

Don Elzer, is a research analyst specializing in community, tourism and creative sector development as well as the new and emerging carbon offset industry. He is the founder of the Watershed Intelligence Network. Today, WIN represents a clearinghouse of initiatives and multi-media services which promote economic and environmental sustainability and stewardship principles.

This page is being updated, please check back later.

To visit Don Elzer's studio visit the
Wildcraft Forest
or contact him at
1981 Highway 6 East, Lumby, British Columbia Canada  V0E 2G1
Phone: the Discovery Centre at:

250-547-9812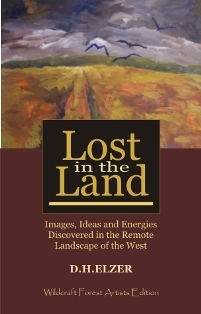 Lost in the Land

Images, Ideas and Energies

Discovered in the Remote

Landscape of the West

By D.H.Elzer

Wildcraft Forest Artists Edition

This significant work contains  images, articles, poems, prayers, short stories, field notes and ideas, illuminating his experiences in nature that have inspired him as well as fuelled his activism to preserve wilderness habitat and the cultures that are connected to the land.

Lost in the Land - By D.H.Elzer

Wildcraft Forest – Artists Edition

WCFLostintheLandAE1

Price $15.99