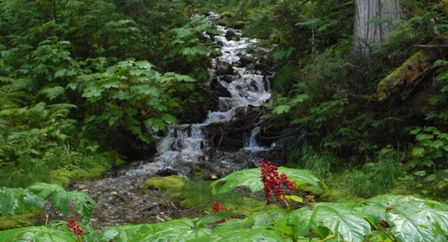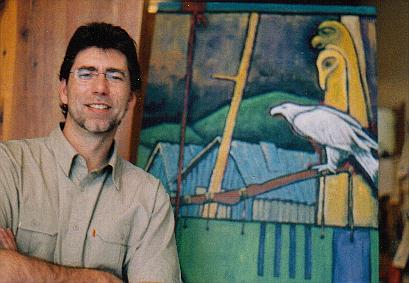 Website and Images Copyright Notice:

Copyright 2000-2011  Don Elzer - All rights reserved

1981 Highway 6 East, Lumby, British Columbia, Canada V0E 2G1

At the Wildcraft Forest, visitors can explore the creative experience of wildcrafting by participating in the following events.

Wild Tea Tastings

Wild Tea Tasting where our latest blends are formulated into delicious ice tea and served in a wine glass. Tastings take place in our Tea House where you are surrounded by a variety of bottled limitied edition teas and original artwork including fine craft made from the natural materials we harvest from the forest. You cal also relax on our garden patio and browse our art studios.

There is no charge for tea tastings or to browse the studios and gallery.

Wild Tea Tours

We offer small group walking tours through our permaculture plantation. Learn about wild botanicals and their various medicinal and culinary uses – view 20 environmental sculptures as well as a walk on our Poets Trail which exhibits original poetry and stories by visiting writers and displayed in our old growth forest. Our walks offer a mix of ecology, nature-supported-agriculture and storytelling.

A guided walk takes a few hours and costs $15 per person.

Wild Harvest – Explore the Deep Forest

Explore the deep forest of the Monashee as we seek to discover what secrets this ancient land reveals. On our Wild Harvest Tours participants help with the harvest and stewardship activities. Learn first hand about nature-supported-agriculture and wildcrafting.

Much of what exists within the lush forest floor beneath ancient cedars still remains a mystery to science – but we know that the forest provides every ingredient needed to live a healthy life. We will explore the stories, food, medicine and the spirit that this forest provides.

Walking and harvesting excursions can be a day trip or longer. Price starts at $159 per person and includes wildcrafted meals.

Stay a While

Camp or park your RV while you explore and work at the plantation, there's art and wellness workshops available as well as our wildcrafting workshops and special events.

Contact Us

About Wildcrafting

Whether it's a wild botanical like devils club, shed antlers, pine cones or mushrooms, the gathering of found materials provides wildcrafters with a means to generate a living, direct from nature.

Wildcrafting shares different labels like non-timber forest products and agroforestry but none of these names defines this act or the philosophy that drives it better than "permaculture" which combines 'permanent agriculture' and 'permanent culture' - it is about living lightly on the planet, and making sure that we can sustain human activities for many generations to come and in harmony with nature.

Permanence is not about everything staying the same. It's about stability, about deepening soils and cleaner water; thriving communities in self-reliant regions; biodiverse agriculture and social justice; and peace with abundance.

As "nature-supported-agriculture", wildcrafting has begun to surface as the next stage beyond "organic"; and "permaculture" as the means by which true "sustainability" can be achieved.

Wildcrafting is the practice of harvesting and using wild materials for food, medicine, construction, art and craft.

Don Elzer has been a full time practicing artist in the Monashee for over 30 years. Specializing in a variety of mediums that includes mixed media painting and sculpture he has become known as a "wildcrafter".

His studio at the Wildcraft Forest is believed to be the Okanagan's oldest remaining rural studio gallery, opening its doors in 1981 between Lumby and Cherryville.

The studio is also home to British Columbia's first sculpture trail which was created in 1996.

As a wildcrafter he has expanded his art to include unique artisan tea blends made from wild botanicals he collects from the forest.

This page is presently being updated, please check back later.

To visit Don Elzer's studio visit the
Wildcraft Forest
or contact him at
1981 Highway 6 East, Lumby, British Columbia Canada  V0E 2G1
Phone: the Discovery Centre at:

250-547-9812