Don Elzer had launched an exploratory effort to become the leader of the Green Party of Canada. This effort came to a close in June 2020.

"As a first step we are examining the political landscape in order to discover if there is ground support for the issues and ideas that I would be encouraging the party membership to support", said Elzer from his home in Lumby, British Columbia.

Elzer is a long time environmental activist who has had a history of work within rural planning in Canada. He's seeking the party leadership in order to address a long list of issues in the country which he suggests require "tangible systematic change".

"The present GPC Leadership application requirements represent a barrier to entry and we feel that this can only be addressed by running an exploratory campaign in order to gauge whether there is enough support to officially enter the race."

This page will serve as a portal for our campaign updates, please check back with us regularly.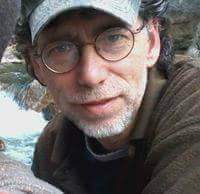 Don Elzer

Green Party of Canada

Expedition into Leadership

For more information Don Elzer can be reached by email at: donelzer@uniserve.com

His website is: www.donelzer.com

We are at a crossroads. We can either continue to expand the influence of our cities over the national agenda, or we can begin to recognize that people living throughout the vast Canadian landscape are important and equal partners within confederation.

Don Elzer resides with his family in a rural area outside of Lumby, British Columbia which is in the federal constituency of North Okanagan-Shuswap. He was born in Vancouver and raised in North Burnaby, BC and has been actively involved in civic, provincial and federal politics both as an activist and journalist and has recently returned to the Green Party.

Don Elzer is the founder of the Wildcraft Forest and has been a long time environmental activist and a pioneer in "regenerative stewardship". He is also recognized as being a leader in explaining how "sentience" is found in nature and that our greatest challenge is to capture meaningful methods of making "First Contact" with species and better ideas.

Don Elzer is a community economic development specialist and is best known for his investigative research and ongoing work with rural communities, habitat protection, permaculture and First Nations. With over 35 years of field experience working with small and medium sized enterprises and communities he has acquired key knowledge about current development and stewardship issues impacting our changing planet. As a tourism consultant he developed one of the first eco-tourism strategies in British Columbia, as well as the first creative sector development strategy in the Okanagan Valley. His role has been assessing, problem-solving and identifying emerging opportunities and leadership methods within such scenarios as industry closures, First Nations self-government, eroding community infrastructure and impacts due to climate change, so that a more creative and diverse economy and culture can be realized and sustained based on regenerative stewardship.

Lock-down and panic demonstrates flaws in the Canadian and global supply chain. There is something inherently wrong when we are surrounded by a great public resource like our forests which can provide us with layers of prosperity yet we cannot be guaranteed access to warmth and shelter and even sanitary products.

Podcast transcript outlining tangible systematic change for Canada. This podcast was released on May 17th, 2020 from his home in Lumby, British Columbia.

We have already reached peak oil; however we don't really have an accurate picture of what our oil and gas reserves are. We need to have a truly independent audit of all fossil fuel reserves in Canada and it must be determined through an auditing process that is arms length from both government and the oil and gas industry. We need a tangible plan for our transition away from fossil fuels. This podcast was released on May 22nd, 2020 from his home in Lumby, British Columbia.

Listen to the podcast from this link: